Getting Started
What is Englicious?
an entirely free online library of original English language teaching resources, especially grammar
closely tailored to the linguistic content of 2014 National Curriculum for England
relevant for KS1 - KS5 students and teachers
includes SPaG test practice material
uses examples from natural language corpora
Englicious will help students:
learn about English grammar in a fun way, using interactive online resources, including exercises, projects and games, all of which can be projected onto an interactive whiteboard
develop their literacy skills, with a focus on spelling, punctuation and writing
stimulate their enjoyment of (using) language, both in spoken and written form
enhance their confidence
improve their test scores, especially the Year 2 and Year 6 SPaG tests in UK schools
Englicious offers teachers:
a year-by-year overview of the new programmes of study and attainment targets in the 2014 UK National Curriculum
hundreds of fully prepared lesson plans, including everything from bite-sized starters to larger projects, for use in the classroom
assessments for evaluating student attainment and progress
a complete and rigorous overview of English grammar
the entire 2014 National Curriculum Glossary, enhanced with new terminology enabling teachers to use terminology consistently throughout the Key Stages
professional development materials for teachers to brush up on their own knowledge
How can I access Englicious?
Click on 'Create an account' in the 'User login' box on the left.
Create a user name and input some basic information about you and your school.
Check your email to activate your account.
How do I find and use Englicious materials?
To learn more about navigating and using the site, please click on the links in the upper right-hand corner: Finding and using materials, and Getting help.
The Englicious team:
Englicious is brought to you by the Survey of English Usage, a world-leading research unit at University College London, independently ranked as one of the world's leading universities, and is part-funded by the Arts and Humanities Research Council, the Economic and Social Research Council, and the Economic and Physical Sciences Research Council. We also received support from the Faculty of Arts and Humanities at UCL and from UCL Business PLC.
The team members are Bas Aarts, Sean Wallis, and Ian Cushing. Former team members are Ellen Smith-Dennis, Dan Clayton, Jill Bowie, and Seth Mehl. Artwork is courtesy of Spike Gerrell, and copyright for this is held by him.
What do teachers say about Englicious? Watch this video.
More videos: Englicious YouTube Channel
Comments and feedback
Registered users can leave comments or suggestions on pages, add questions to a forum, or contact us using the form on the website.
Englicious is a community-driven project. Feedback from teachers is particularly welcome and helps us improve the site.
Finding and using materials
Finding materials by level
Click on 'Level' in the blue menu to the left. The menu will expand to show 'Primary' and 'Secondary'
Select 'Primary' or 'Secondary'. All primary or secondary resources will be displayed on your screen, and the menu will expand further to show Key Stages.
Select a Key Stage. All materials for that key stage will be listed on your screen, and the menu will expand further to show year levels.
Select a year level.
Finding materials by topic
Click on the 'Language in use' or 'Grammar' menu to the left. The menus will expand to show lists of topics.
Select a topic. All materials related to that topic will be displayed on your screen. Where applicable, the menus will expand further to show sub-menus.
Browsing by content type
Click on the 'Content type' menu to the left. The menu will expand to show a list of content types.
Select a content type. All materials from the selected content type will be displayed on your screen.
Content types, which are colour-coded, are as follows:

Starters: bite-sized activities for classroom use, many requiring only 5 minutes or less

Lessons: full classroom lessons and supporting materials

Assessments: interactive exercises for practice and assessment

Projects: larger resources for investigative language projects that might span across multiple days

Professional development: resources to support teachers

NC Specifications: the new National Curriculum specifications (in an easily searchable form)

Videos: short instructional videos for a general audience

In this menu you will also find the Glossary, which is a complete glossary including both the non-statutory 2014 National Curriculum definitions of terms and a number of other useful terms.
Finding materials by level, topic and type
Click on a filter box to select a category from the 'Level', 'Language in use', 'Grammar', or 'Content type' menus. Filter boxes appear down the right-hand side of those menus, and they look a bit like this:

Click on multiple filter boxes to select multiple categories, and then press the button. Materials will be displayed that match the filter boxes you've selected.
Englicious remembers the search you last performed, so you can easily amend it.
Note: Ticked items in the same menu are added together with "or" (e.g. find resources marked for either "Year 2" or "Year 3"). Ticked items in different menus are combined with "and" (e.g. resources marked for both "Year 2" and the language topic "Vocabulary").
Using Classroom Materials
Many materials that are 'Starters', 'Lessons', 'Assessments', or 'Projects' include an activity for projection on a smart board or white board. Click the Slideshow icon in the upper right corner of the activity to start the full-screen exercise for use with students.
Some classroom materials include downloadable handouts at the bottom of the page. You can print and distribute these in class.
You can also print Englicious pages for your own reference in class, or for distribution to students.
Getting help
How to get help
Englicious contains a lot of information that we hope will be helpful to teachers.
Popup help: If you move your mouse pointer over a clickable part of the screen, such as a menu item or link, you will get a brief hint of what that item does.
Balloon hints: Turned on by default, these balloons offer a 'tour' of the features of the current page. The balloon appears after a few seconds. Click or scroll the page to hide the hint temporarily. You can hide particular items or turn them all off. The Balloon button (right) at the top right of the page turns this option on and off.
Glossary popups: Terms highlighted in the text, such as noun, also expand if you move the mouse over them. (Note: In slideshow mode, you need to actually click on the item.) The initial short definition is expanded to the full definition if you click the title bar.
There are also many additional explanatory pages found under the Content type menu on the left.
Professional development pages: Connect to the relevant 'Professional development' page (under 'Content Type' on the left) for more background information on the concepts behind each lesson.

Glossary: Englicious contains an extensive glossary, which you can browse from the menu.

Forums: As well as adding comments about particular pages, you can post questions to the forums for colleagues to answer.
About ICEBox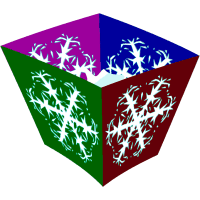 Traditional grammars have relied on 'made-up' examples. Englicious is different.
Instead of example sentences like
we have examples like
Our examples come from natural language corpora. They have been spoken or written by real people. Grammar is the study of the structure of actual English or it is nothing!
Often examples are selected and presented in real time using our ICEBox database technology. This technology is also part of our ICECUP software supplied to academic linguists.
You can see this in operation. If you reload this page you will see different examples.
The advantages are immediately apparent. Most obviously, we can obtain as many 'real' examples as we like to aid classroom discussion. Let's look at some examples.
Dynamic examples
10 common nouns:
4 sentences with common nouns (including compound nouns) highlighted:
Note: Codes of the form [S1A-001 #1] specify the text (S1A-001) and sentence unit (#1) in ICE-GB. Spoken texts have codes starting with S, while written texts have codes starting with W.
We also use examples in some dynamic exercises, so you can also have as many revision exercises as you like.
Why real language is beneficial for teaching
Grammatical concepts can seem very abstract. Stereotypical examples of nouns (cat, mat, etc.) are not much help to students when real uses may be 'messy' and far from stereotypical, as we have seen.
This observation informs our approach. We believe it is necessary for students to apply grammatical concepts to real sentences in order to learn them properly. Thankfully, thanks to our corpus resources we have very many real sentences to use.
Ultimately we want students to be able to apply what they have learned to their own language, not just stereotypical sentences they never say or write!
Why is real language not always helpful?
That said, there are many times when simply taking random examples of real language is not ideal for teaching purposes. Examples may be too complex or contain words that are inappropriate, particularly for younger children. And teachers often want to focus on simple structures for sound pedagogical reasons.
So in fact, Englicious contains a variety of types of example.
Random examples drawn unexpurgated from the corpus.
Selected examples taken from the corpus, and possibly edited to make them simpler.
Invented examples, especially for younger children.
Privacy Notice
This is the privacy notice for the Englicious website.
It explains in plain English what data we collect on registered users and the lawful purposes we use this data for.
It also explains what you can do if at any time you are unhappy with how we process your data.
A separate page explains about Cookies, which are small bits of data used as part of the interface to Englicious to make it work.
User data is different from cookies. User data is personal data as defined in European law, and we are obliged to process it accordingly.
The data we collect
Some personal data is collected when you register to use Englicious.
You can edit your personal data by logging in and selecting the 'tabs' at the top of the screen.
Your account
Information about your account includes
the user name that you gave yourself when you registered
your email address
your password (this is stored in an encrypted form)
three privacy setting options

whether you wish to subscribe to Englicious emails (this option is on by default)
whether you wish to receive notification emails about comments replied to (off by default)
whether you wish to allow other users to contact you via a contact form on Englicious (on by default)
You can choose to close your account at any time by clicking on the Delete Account button at the bottom of this page.
All of this information is securely stored. It is private to you and can only be seen by members of the Englicious team. We do not share this data with anyone else.
We process this information to manage accounts and assist users with their enquiries (including helping them gain access to their account).
Some data we use to support Englicious in other ways. We may report summary data (such as totals of enrolments or popular pages) to research funding councils and other bodies who support this project. Feedback information is used to help us promote Englicious or decide on our priorities.
To log in you need your user name and password. You cannot log in with your email address. We believe this is safer in a school setting, as email addresses may be known by students or can be guessed.
Managing your subscriptions
When you first registered for Englicious we asked you to agree to receive occasional Englicious emails. These come from the address englicious-info@ucl.ac.uk.
If at any time you do not wish to receive these emails you can
Click on the links above to go straight to an explanation of how to do these tasks.
Teachers
In addition to their username and password, Teachers are also asked to provide their full name, their school, with address and a title for their job. They can optionally provide a telephone number.
We ask teachers to say something about how they heard about Englicious, and other feedback information.
Members of the public
Members of the public are only asked to provide their full name, and a postcode. They can optionally provide a telephone number.
We ask members of the public to say something about how they heard about Englicious, and other feedback information.
Students
We collect data from students (who are assumed to be under 16), extremely carefully. We only collect what we consider to be the bare minimum of data, in particular, we ask for the first name only, the name of the school, its type (primary, secondary etc.) and the year the student is in.
We also ask all students to seek permission from a parent or guardian before registering.
Students are not registered on the englicious-info mailing list.
Your rights and how to exercise them
You can perform the tasks below yourself by logging in to Englicious.
If you have problems logging in, please email englicious@ucl.ac.uk and we will do our best to help you! Please send an email from the account you used to register. If for any reason this is not possible, we will need to perform more checks.
Delete your account
Log in, select Edit account and press Delete Account.
Your account will be deleted and any comments you posted will be marked Anonymous.
You will be unsubscribed from the englicious-info mailing list if you are registered with it.
Edit your account
You have a right to edit your log in details, change your password, etc.
Log in and select Edit account.
Make your changes.
Press the Save button when finished.
You also have a right to edit your additional information (teacher, student, etc).
Log in and select Edit profile.
Make your changes.
Press the Save button when finished.
Unsubscribe from Englicious emails
You have a right to unsubscribe from Englicious emails at any time.
You can choose to re-subscribe at any time by selecting Subscribe for all mail (normal delivery).
Note that you can unsubscribe from emails without losing any right to access Englicious.
Change comment email settings
Change contact settings
Although your account information is hidden from other users, you can allow other users to contact you about a comment you made.
Log in and select Edit account.
Scroll down to

Contact Settings

. You can unselect the tick box to prevent others from contacting you.
Press the Save button when finished.
Your right to complain
You have a right to complain on behalf of yourself or others if you believe that we have not processed your data properly, or according to the explanation in this Privacy Notice.
Informal complaints can usually be dealt with by us. You can contact us at englicious@ucl.ac.uk with a complaint in the first instance. If you are logged in, you can use the form at Contact us. If it is something that we can sort out quickly to your satisfaction we would hope that we can do this.
Who is legally responsible for Englcious?
Englicious is a website run by the Survey of English Usage, University College London, UK.
University College London (UCL) is the legally responsible body for ensuring compliance with the law, and will investigate complaints of data protection breaches independently of the Survey and Englicious.
You can write to data-protection@ucl.ac.uk to contact the UCL Data Protection Officer.
Englicious and cookies
What are cookies?
You may have heard stories in the press about 'cookies'. Cookies are small units of data that are stored on your computer that can be created and accessed by a website. Cookies allow one web page to store some information and make it accessible by another. They are necessary for many sites, and should be harmless.
On some websites, typically shopping sites, this information can be used to track your preferences for buying certain products. If you look at a raincoat or a garden shed on one website, and find yourself seeing advertisements for raincoats and sheds on another, you are probably seeing a cookie being used!
The UK Government has ruled that all websites, like ours, must notify you if we use cookies, and seek your informed consent.
How Englicious uses cookies
Englicious does use some cookies. However we do not use them for advertising purposes. We use them for the following reasons.
To manage the appearance of menus. If you close a menu, such as Level, Englicious remembers that you closed it. When you go to a different page, the menu stays closed.
To support Filter and Find. If you tick a filter box, such as Word classes, Englicious needs to remember that you ticked it.
To improve example selection in exercises. If a student has been given the answers to five example texts, it is important to avoid showing the same examples to them again if possible. Pressing F5 to refresh the page will then give you new examples.
Like all websites that ask you to log in, cookies are used to remind Englicious you are logged in.
Since they are unavoidable, the simplest approach is for us to say the following: By using Englicious you consent for us to use cookies.
If you are not happy about this then please do not use the site!