Year 2 Guided Grammar Lessons #4
Teacher Slide
Objective: grammar
To understand what adverbs are, how they are formed and their grammatical characteristics.
Objective: writing
To explore what role adverbs play in writing, and to apply this to the pupils' own writing.
Terminology for pupils:
adverbs, verbs
Do you remember what verbs are, and what we use them for?
Which verbs can you use to describe what is happening in the picture? One has been done for you.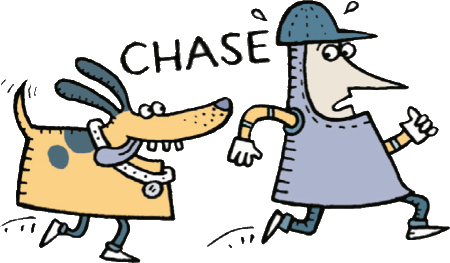 We can add extra information about the verbs and adjectives in sentences. Here are some examples:
She is talking quickly.
We were singing loudly.
He writes slowly.
The bus was driving fast.
He is very nice.
When we want to describe verbs and adjectives, we can use words called adverbs. These:
Tell us when, where, how or why things happened (The bus is leaving now).
Give us more information about verbs (The head teacher snored loudly).
Tell us more information about adjectives (We were all really hungry).
Can usually be moved around (Loudly, the head teacher snored).
Can be left out.
Often, but not always, end in -ly.
Now let's think about how adverbs can be moved around. In this exercise first create a sentence using these words. The boxes can be 'clicked together', and they can be 'uncoupled' by double clicking on them. Then try to move the adverbs around. Does the meaning of the sentence change? How?
she
combed
quickly
her
hair
she
opened
gently
the
door
she
fell
immediately
asleep
they
looked
closely
at
Katherine
the
work
finally
was
over
they
were
obviously
bored
they
gave
sometimes
him
a
penny
they
became
easily
friends
Let's read this section from a story.
Entering the cave carefully, Jack saw the dragon sitting fiercely beside its treasure. He had never seen a dragon before. Steam came loudly from its nostrils, animal bones lay thickly on the floor and the whole cave smelled strongly of... something unpleasant. Jack looked at the scene fearfully. He felt very, very afraid, and almost turned to run.
Which adverbs can you identify?
Is each adverb being used to describe an adjective or a verb?
What kind of meaning does each adverb add to the story?
Please write a short story about one or more of the characters you can see in the picture, which we used already in the lesson on verbs.
In your writing, try to think about:
What you want to tell your reader.
How you will use words like verbs, adjectives and adverbs to describe to your reader what is happening.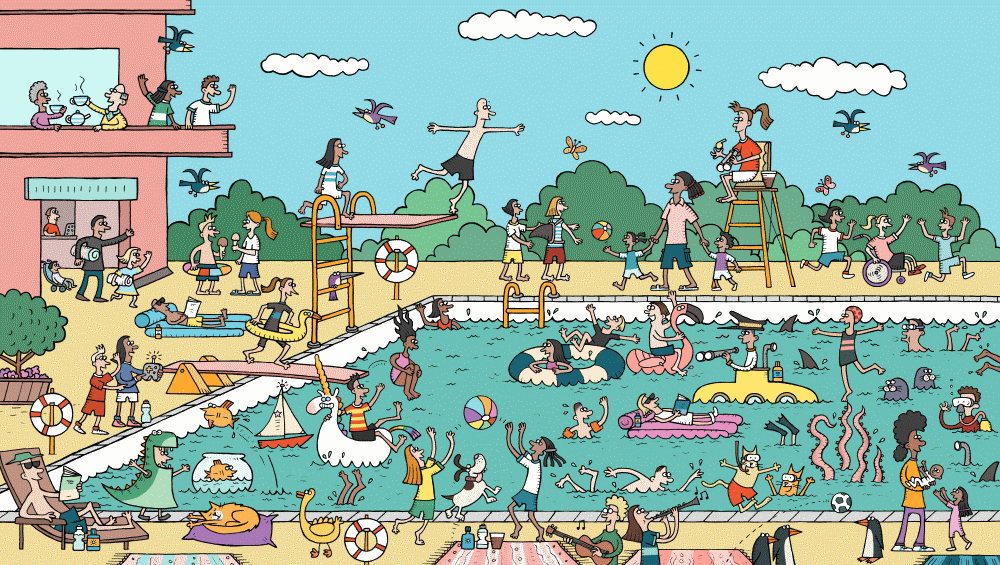 Who wants to share their writing? Can you tell us which kinds of word you used to create your story?
Final activity
Which words do you think are adjectives, adverbs or verbs?
new
hot
green
angry
super
quietly
quickly
angrily
very
now
ate
walking
sang
jump
think
Full Preview
This is a full preview of this page. You can view a page a day like this without registering.
But if you wish to use it in your classroom, please register your details on Englicious (for free) and then log in!
»
Log in to view or leave comments